Union and non-Union production services for the creative industry.
Bringing your ideas to life can be difficult. When it comes to Pre and Post production we keep things moving so you can focus on creating compelling stories.
Overcome Manpower Challenges
Boost In-House Capabilities
Union or non-Union Projects Projects Not Going So Well?
At some point, every advertiser and advertising agency is going to run out of bandwidth or run into a lack of expertise on how to manage a Union or non-Union project.
That's why we exist
To help you overcome manpower challenges, shortfalls with in-house capabilities, or to serve as your liaison to SAG-AFTRA.
To make the complicated much easier for you and your team.
Manpower Challenges Stalling Your Projects?
Need a Guide with Union or non-Union Projects?
In-house Capabilities Lacking?
SAG-AFTRA Relationships Lacking or Non-existent?
Our clients. Our partners.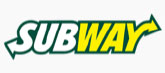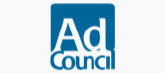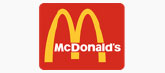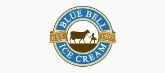 Pre-Production
Even before a light is lit or actor is cast. We deep dive into creative and advise on budgeting, all perspective talent, and even music licensing, to ensure there are no surprises.
Production
Lights. Camera. Action. Paperwork. We are the resource you need to help you through those mountains of forms, timesheets, and contracts that are associated with every production.
Post-Production
Precise and accurate. We continue our passion for the details well after, "That's a wrap." We can help you with verifying, tracking, and payroll. And most importantly, we'll help you stay on budget.
Download the 8 Things to Be Aware of When Producing a Commercial
What is a third party signatory and why do I need one?
You need a signatory if you plan to hire union members.  Global Rule One states "No member shall work as a performer or make an agreement to work as a performer for any producer who has not executed a basic minimum agreement with the union which is in full force and effect." This provision is worldwide.
What's the difference between a union and non-union shoot?
Union commercials have minimum set wages and working conditions and residuals are due every 13-weeks as long as the commercial is airing. Residuals can add up to a very large chunk of change.  Non-union wages are negotiated, do not pay residuals, and are generally for a period of up to one year for a flat fee.  You also do not pay union pension & health of 19% on non-union commercials.
Can I have union and non-union actors in the same commercials?
There is no mixing of union and non-union talent allowed when producing commercials.  If you hire one union member, everyone in the cast must be put on a union contract and paid minimum union scale wages.
How much more expensive is it to hire union talent versus non-union talent?
As an example, use on broadcast in 5 small markets, local cable and Internet for one year would cost over $9,000 per on-camera principal for union talent before you pay fringes.  You could hire a non-union performer for ½ the cost depending on the product.
What is a "Tag"?
A tag is a short appendage to the commercial. This can be Dealer identification, the introduction or ending of a commercial, or a "same type and class" product change.  Thirty seconds of changes in a sixty second commercial would not be considered a tag.
If I pay for internet use, does that payment cover Social Media and YouTube?
Social Media and YouTube are each paid separately in 30-day increments.